Creative Program
Metro Tunnel Creative Strategy
Rail Projects Victoria has a vision for the Metro Tunnel to create a legacy of high-quality experiences and places that put people first – contributing to Melbourne's current and future liveability, international standing and reputation for creative excellence.
The strategy has six key objectives:
Create dynamic sites of creativity
Manage construction impacts
Establish a line-wide identity
Build welcoming and people-focused places
Produce creative opportunities and engagement
Showcase Melbourne.
Learn more about the Metro Tunnel Creative Strategy.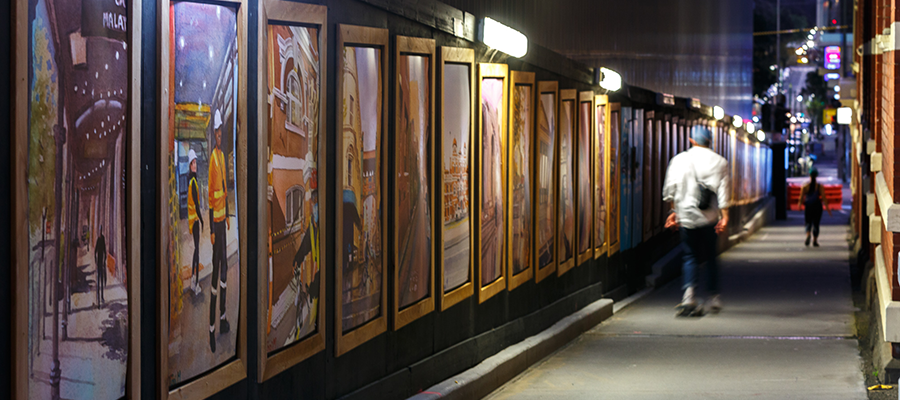 Metro Tunnel Creative Program
The Metro Tunnel Creative Program features activities and events designed and led by a team of designers, curators and place managers dedicated to enhancing city life alongside the construction of the Metro Tunnel.
Visit the Metro Tunnel website to explore the various creative initiatives underway.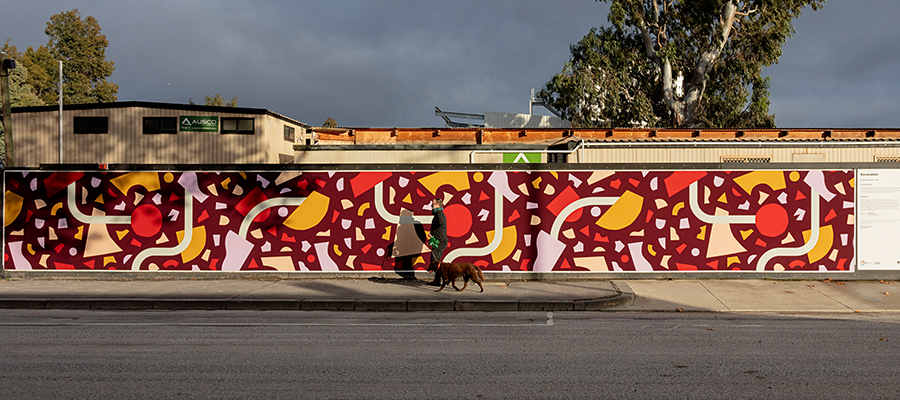 The Art of Rail
The Art of Rail newsletter showcases the artists and artworks that keep our project worksites and surrounding precincts vibrant and colourful, including the Metro Tunnel Project and Regional Rail Revival.
Through this newsletter we also announce calls for artists to work on our projects through Expressions of Interest, along with other commissions and other opportunities.